Overview
Croza Wear, a well-known name among ladies' shoe brands in Pakistan, was founded with a mission to create the very best bespoke shoes. Their broad range includes everything from fashionable block heels and exquisite heels to ethnic khussa and comfortable flats.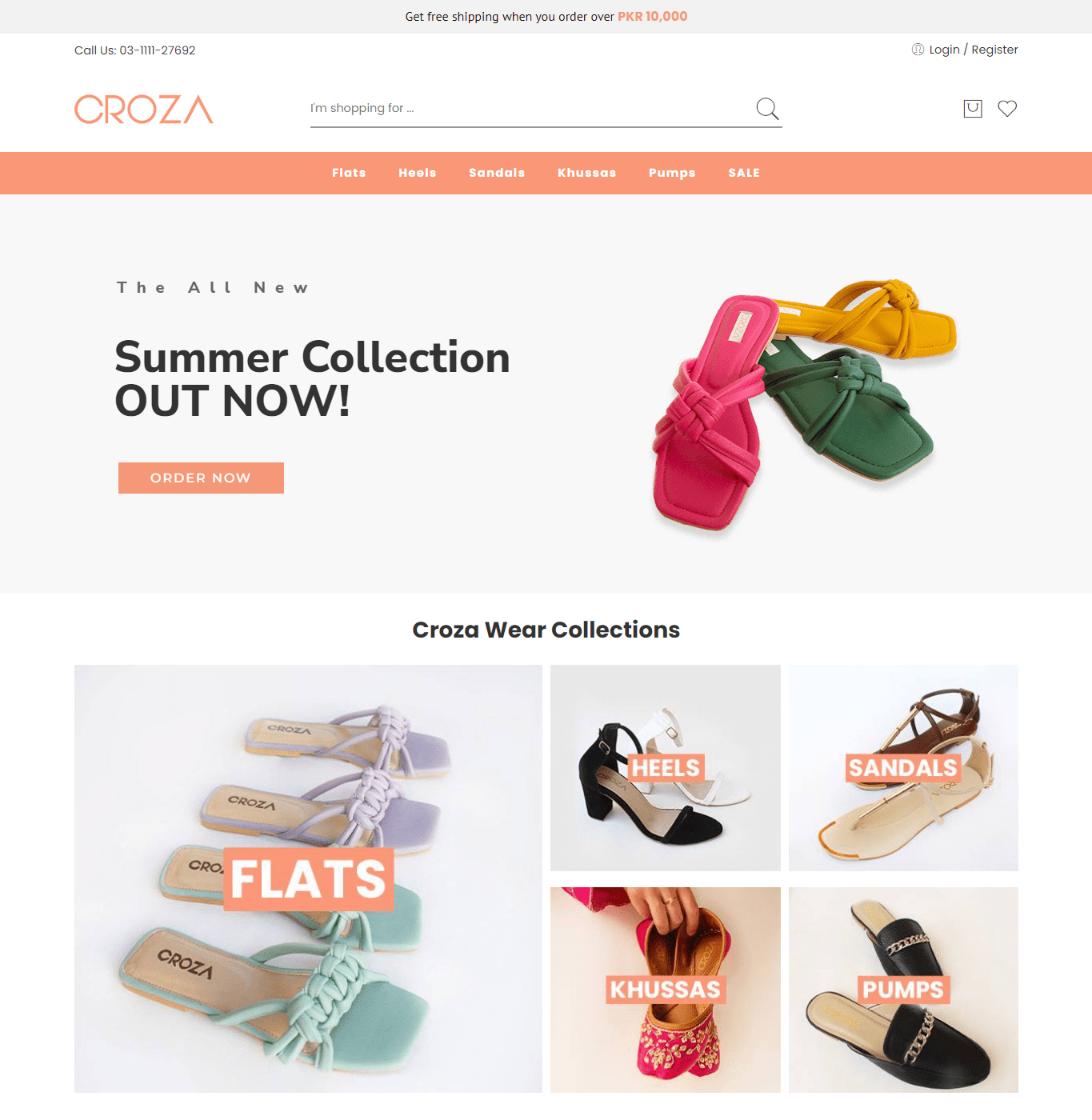 Case Summary:
Standing for exceptional quality, all-day comfort, and premium footwear, Croza Wear looked to connect with online shoppers aiming to leverage the powerful Website and world of search and so partnered with Monarch on a hyper-targeted SEO strategy. The goals? To drive positive growth and revenue from SEO and create meaningful visibility online with an eye-catching website that attracts customers.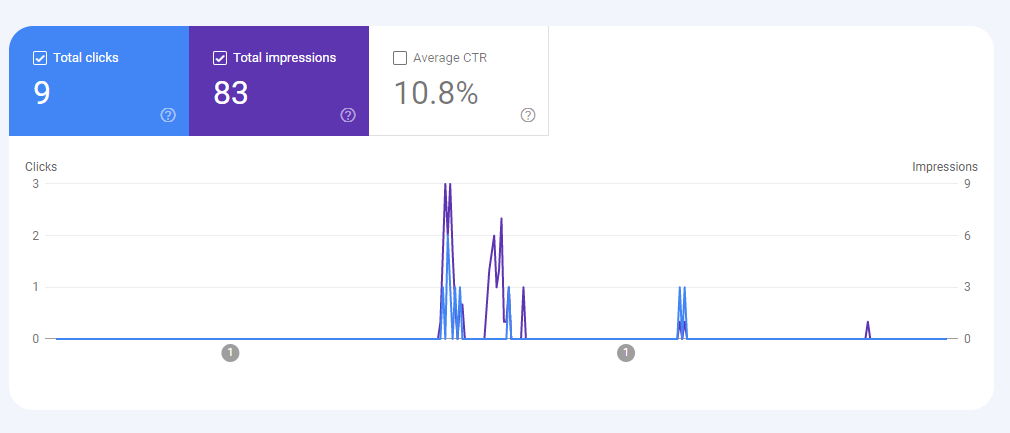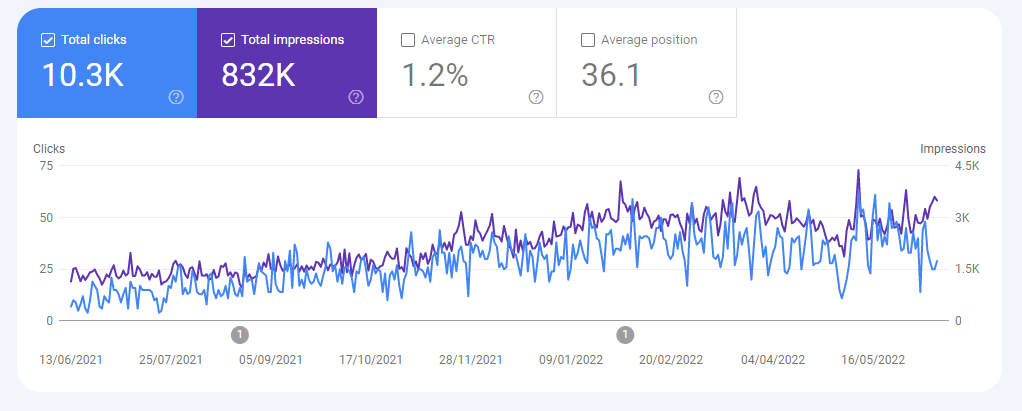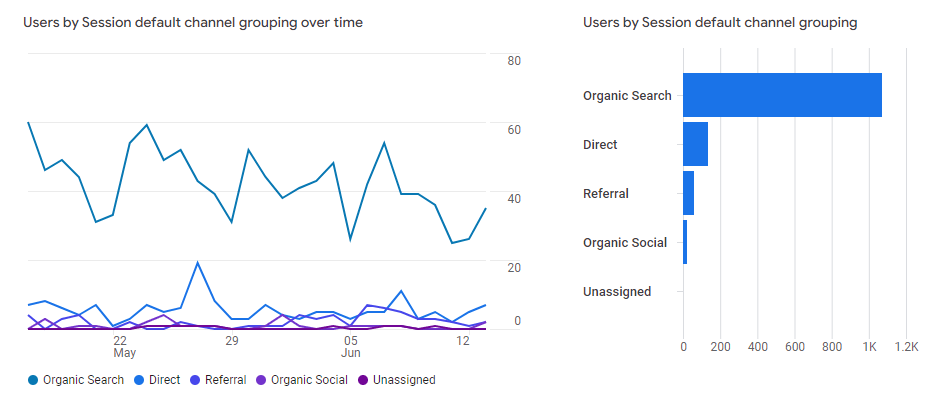 Challenge
People are actively looking for online shopping in this digital age, especially footwear. In fact, a whopping 35,000 people search "ladies shoes brands in Pakistan" on Google every month. Croza Wear understood this well and did not want to miss out on this huge opportunity. But despite being in the industry, Croza Wear's website was outdated and did not resonate with the brand identity they should portray today. So Croza Wear came to Monarch to improve their digital performance across Web Development, SEO & Content Marketing and take it to the next level.
Solution
Web Development
Our WordPress designers and developers worked closely with Croza Wear to build a company website that's customized to its unique needs. The web pages' designs and content were crafted with the catering company's preferred brand image and SEO in mind.
We incorporated a bold, user-friendly design with multiple call-to-action buttons to upgrade the look. Additionally, we opted for a clean look, keeping the focus on what they do since they do it so well. This resulted in Croza Wear having a website that stands out among the growing volume of footwear businesses and one that's optimized for search engines.
SEO And Content Marketing
Our SEO heroes formulated an evidence-based SEO strategy surrounding the company's main focus of meaningful visibility to turn positive growth and revenue. The strategy encompassed technical, on-page, and offsite SEO tactics to make the dream a reality for the footwear store.
In addition to adhering to SEO best practices, our team of copywriters provided a unique voice and personality to the web content.
Technical SEO to streamline a high-performing website
Strategic link building to increase website authority and, therefore, visibility
In-depth on-page SEO optimization, including developing a content strategy and optimizing all metadata
Leveraging audit insights to hone in on the high-return opportunity
Ongoing Maintenance and Support
To ensure that we were with Croza Wear throughout and after the completion of the project, we continued providing ongoing monitoring, maintenance, and bug fixing.
Results
By developing the right tactical approach, Monarch helped Croza Wear significantly increase their online presence and the profitability of their online marketing initiatives, grow their customer database, and increase their revenue from organic search.
From The Client
"These guys have built such a strong relationship with our organization that we consider them an extension of our IT department. We always know that excellent service is just a phone call or e-mail away and that we will receive the same level of attention they always provide that makes us feel like we're their top priority."
Get new blog posts by email: