Overview
Web Dukan is the hub of premium smartwatches and the latest smartwatches straps in Pakistan to make your style game-high. The great thing about their smart watches collection is that they are loaded with style and functionality. Their assortment of smartwatches is fantastic since they are packed with style and performance. Web Dukan promotes products of the best quality, with the necessary transparency to support this claim.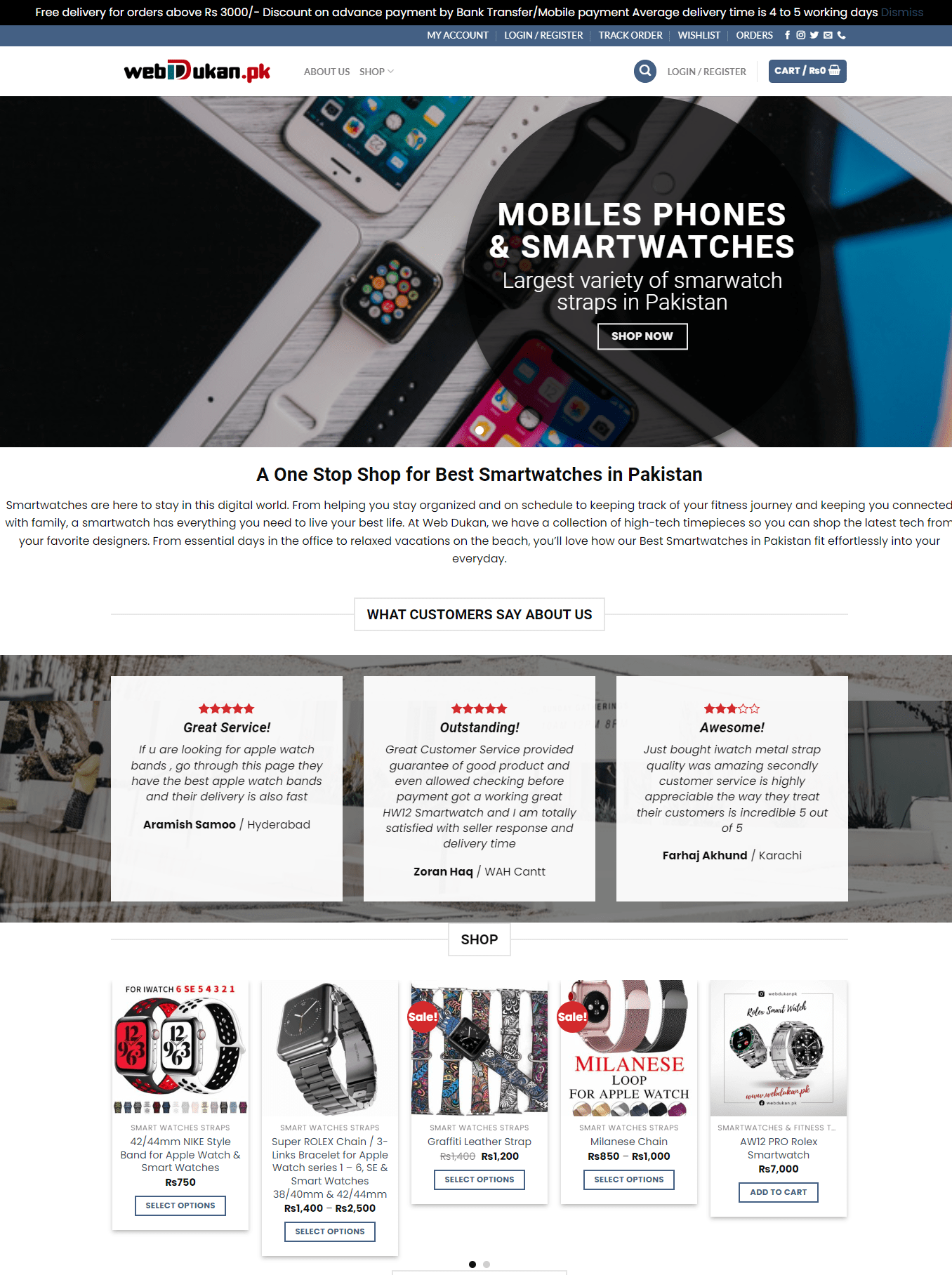 Case Summary:
From day one, Web Dukan's goal has always been to provide the best selection of watch straps and the best smartwatches in Pakistan at a reasonable price. Unfortunately, although there is an eye-catching range of smartwatches to pick from in their online store, their website could not attract massive traffic due to slow loading speed, unoptimized content, and outdated design. So Web Dukan came to Monarch to improve their digital performance across Web Development, SEO & Content Marketing and take it to new heights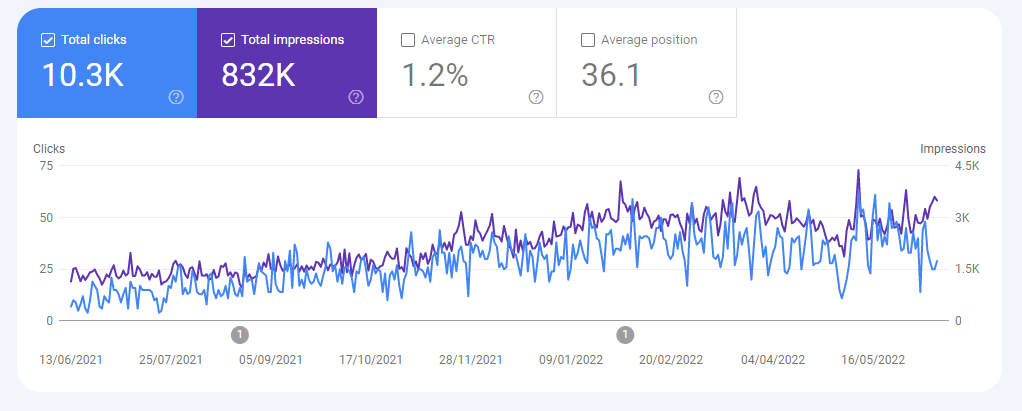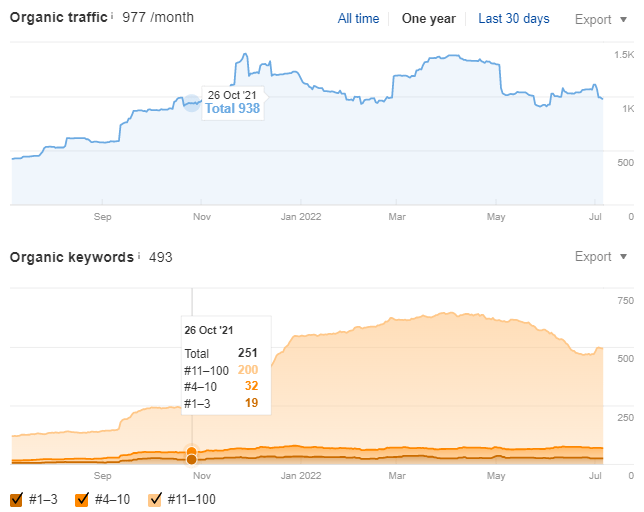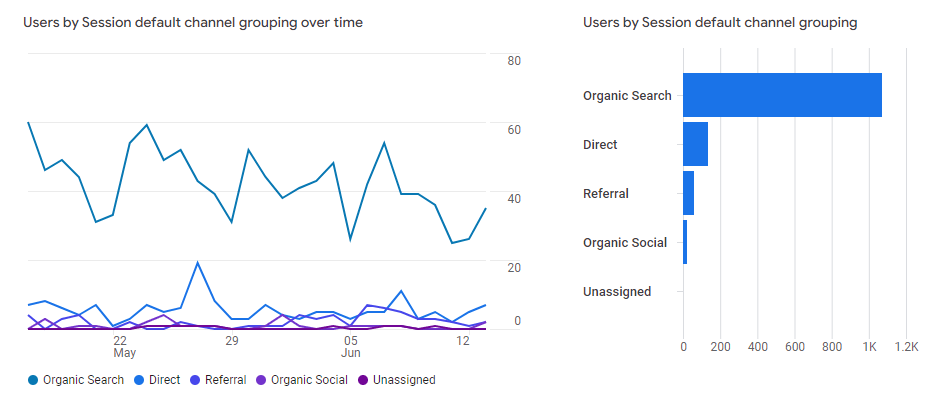 Challenge
The Web Dukan's initial website was a custom build and didn't deliver on several levels – the design didn't look how they wanted, the site didn't perform how they expected, and the order functionality was buggy. Moreover, the website has no engaging content to pop up on Google's first page. However, we knew that to succeed in a competitive market, they needed a website that could deal with high demand, offer a simple user experience, and rank on the first page.
Solution
As their website lacked online visibility, our team embarked on a journey to revamp the company's keyword strategy, bolster the quality and quantity of page content, and strengthen its domain authority. In doing so, the aim was to make the brand more visible within the industry to generate traffic, leads, and more.
Website Development
Our thorough analysis demonstrated significant 'white space' to rank well on Google for keywords around the client's core services. However, the client's existing website was technically poor and has not been updated. Therefore, to provide the customer the best opportunity to rank highly, we rebuilt the site from the ground up, reverse engineering the site structure focused on increasing results for high volume relevant search terms. This process included updating the entire website's content, as well as technical improvements and tweaks. The website looked as great as it wanted, loaded fast, and, most importantly – resulted in a massive increase in on-site conversions and excellent customer feedback regarding the experience.
SEO and Content Marketing
Once the site was built and optimized from a technical SEO perspective, we implemented a link-building and content strategy. We generated quality backlinks from well-known industry publications and created blog posts around topics with substantial search volumes each month.
We built a unique landing page for their services/products, helping Google semantically understand their proposition. Meta data optimization applied the target keywords to title tags, meta descriptions, and headings across every site page.
Results
After three months of activity, the client achieved the pole position on the Google page and saw an uplift of over 200% in organic traffic, equating to a steady revenue stream.
From The Client
"These guys have built such a strong relationship with our organization that we consider them an extension of our IT department. We always know that excellent service is just a phone call or e-mail away and that we will receive the same level of attention they always provide that makes us feel like we're their top priority."
Get new blog posts by email: